Charities
Our school supports a number of very worthwhile charities throughout the school year. Our children help to raise money to support the most vulnerable in our society and those who are less fortunate than ourselves. At Castletown Primary, we all believe in being a helpful friend to others.
Charities supported by our school are:
Educate The Kids - This is our official charity. It is a charity that supports the education for children in third world countries.
Young Minds – YoungMinds would like to see a world where no young person feels alone with their mental health, and gets the mental health support they need, when they need it, no matter what.
Grace House children's charity– supports children and young people across the North East, with complex disabilities, health needs and life limiting conditions.
Operation Christmas Child – changing children's lives all over the world in Jesus' name through the power of a simple gift.
Poppy Appeal – money raised raised through the Poppy Appeal goes directly to providing care to anyone who currently serves in the British Armed Forces, who has previously served, and their families.
The Salvation Army - Southwick Community Project - supporting vulnerable families across Sunderland.
Children in Need 2021
Another fun day raising money for Children In Need. We also collected as many copper coins as we could to see which year group raised the most. We collected the coins in the school hall...and then began counting. Phew!
Click on the photographs below to enlarge and scroll through the gallery.
Food for Thought Day
Our 'Food for Thought Day' was a huge success! The children produced some excellent pieces of work and learnt lots of new facts about food all around the world. In addition to this, we received donations of food to support our local food banks. Your generosity will no doubt support many families in our community and will make a big difference to them.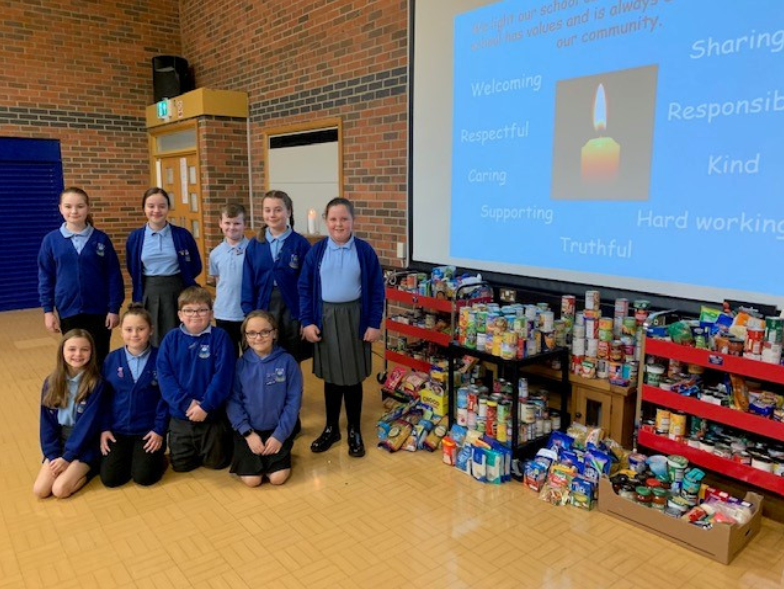 Macmillan Coffee Morning
Our school's Macmillan coffee morning raised a fabulous £710. Thank you to all who helped to raise such an impressive amount of money for such a great charity.
Click on the photographs below to enlarge and scroll through the gallery.